One of the best financial centers in the world that have won a lot of praise is Hong Kong. It hosts the highest number of banks in the globe and ¾ of biggest banks have branches there. More importantly, the restrictions on running companies and opening bank accounts in Hong Kong are less stringent compared to most countries in the west. Well, when you think of setting a business in Hong Kong: We tell you the truth. Here is everything that you need to know.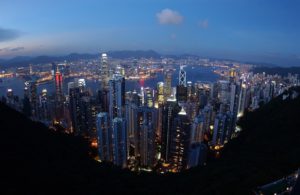 More about the Hong Kong banking sector
The banking system in Hong Kong uses a three-tier model of classification that restricts some of them from offering bank services. Most of the international banks that you know about are already in Hong Kong.  In total, there are more than 200 banks from 30 countries operating in Hong Kong. This gives people who want to have corporate offshore bank accounts enough options to select what fits their situations, personal preference, and business objectives.
To open a bank account, it is important to know that most of the banks operate for 6 hours from Monday through Friday and run till midday on Saturdays. However, once you have opened an account and selected the right methods of accessing funds, it will be possible to access money even at night, weekends, and public holidays via mobile banking. Besides, it is important to note that most of them have a maintenance fee. A fee is also charged on accounts with balances lower than the required amount, standing charges, or closing account before expiry dates.
Non-residents can also open Offshore Accounts in Hong Kong  
Any person, whether resident or non-resident can open a bank account in Hong Kong. All that is needed is proof of your address and home country. If you are not a resident, simply reach the bank of choice and inform it of your intent to open a bank account. It is very important to carry comprehensive research of the banks in Hong Kong to establish the ideal one for you, understand all the requirements, and complete the registration faster. Also, please contact IRD to have more informations.
For people who opt to open bank accounts in person, they are required to make direct contact with the bank and put a formal request. International passport or HKID (Hong Kong Identity Card) will also be needed if you are resident or will be taking a lot of time in Hong Kong.  
If you are opening a corporate account, you will require providing;
Comprehensive business plan with info such as services and mentioned products.
Samples of contracts and invoices you have generated from the new company
proof of address of the bank signatories
Signatories passport copies
If you opt to open a bank account on your own, the success rate is only 5%.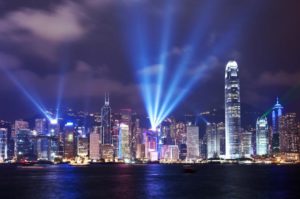 Using expert assistance to open a bank account 
Because of inefficiency and low rate of success when opening a bank account on your own, it is advisable to use experts' assistance. They have all the experience and raise your success rate to 99%. Also, they advise clients on the best banks to keep their savings and assist them to understand all the rules and regulations in the Hong Kong banking sector.
When you decide to open a business in Hong Kong as a foreigner, it is the best idea because of the large market and professional support. It has a stable administration that operates independently from Mainland China, stable financial system, and intent to be a global business hub. Even if you want to run a business from abroad, you will be amazed by the professionalism of agencies that make it easy for you to register, get an office, secretary and operate profitably for a full year.